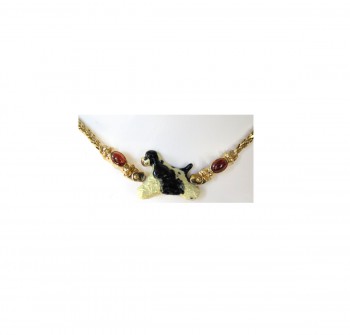 Scroll down for more views
PERSONALIZE !
Celebrate your Cocker Spaniel…
EMAIL a photo of YOUR COCKER and our artist will replicate it !
Size: Necklace length 17" Cocker Spaniel is 5/8" long.
Weight: Not Applicable
This fabulous necklace is all 14K Gold, with customizable enamel artwork on the Cocker Spaniel. Length can also be changed by calling Kathy at 203-733-2793.
Other Views
Click on photos for closeup images