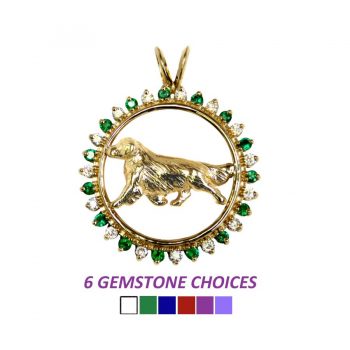 Scroll down for more views
Wear this Golden with pride !
6 Gemstone Choices.
All Diamonds are always a favorite.
Or choose Diamonds with Rubies, Emeralds, Sapphires, Amethysts, or Tanzanite.
Size: 1 1/8" Diameter x 1/8" deep
Weight: Approx. 5.6 grams in 14K gold.
1.7 Carats of Top Quality Gemstones.
Other Views
Click on photos for closeup images