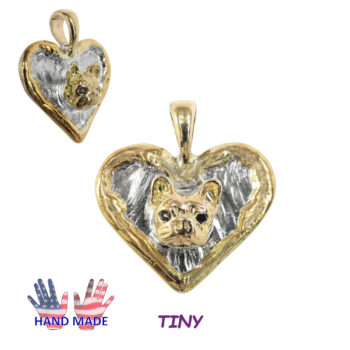 Scroll down for more views
Tiny and Exquisite !   You'll love it !
The 14K Gold Frenchie  Comes to Life with Black Diamond Eyes!
What's that texture?
Size: 3/4" Wide
Weight: N/A
Wear the love with this beautiful hand made heart by artist Shelli. Your breed in 14K gold is the focal point on this textured Sterling Silver. Oh yes, it will NOT tarnish ! Exclusively ours.
Other Views
Click on photos for closeup images