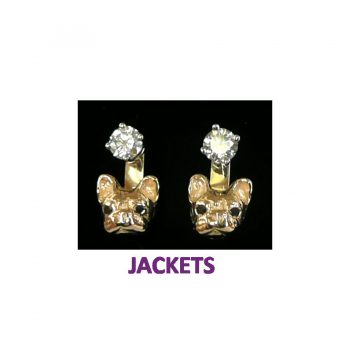 Scroll down for more views
BEYOND FABULOUS !
Wear your Diamonds
AND
Your Fabulous Frenchies !
Shown with .25 carat studs, not included
Size: Each Head is .35" x .35" x .25" deep
Weight: Approx. 2 grams of 14K Gold each head
Stunning French Bulldog heads in 14K with Black Diamond Eyes. Shown with .25 Carat Diamonds, not included. We will make jackets to fit your diamonds !
Other Views
Click on photos for closeup images