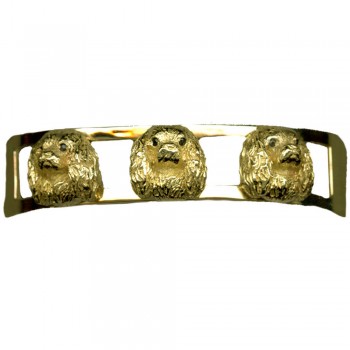 A Bold HANDMADE Statement !
This Cuff bracelet is a delight to wear.
Black Diamond eyes add Sparkle to this Outstanding Cuff.
Size: 5/8" in width, this cuff is standardized for a 7.5" wrist. Call Kathy at 203733-2793 for other sizes.
Weight: Aprrox. 50 grams in 14K Gold. This is 1.7 ounces.
Available in Gold only. 18K on request.
Other Views
Click on photos for closeup images