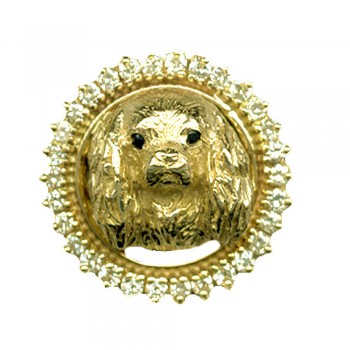 Our  3D Cavalier head lends this piece its sculptured look !
With 6 Gemstone choices available, your choice will be a stunning statement!
Size: 7/8" in Diameter; 1/4" deep.
Weight: Approx. 8 grams in 14K gold.
The 3D Cavalier head is enhanced with 1.2 carats of diamonds, or gemstones of your choice. Black diamond eyes add life to our lovely Cavalier.
Other Views
Click on photos for closeup images