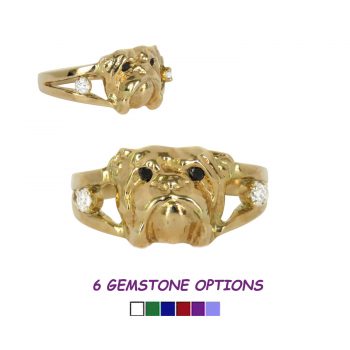 Scroll down for more views
Stunning !
Wear your Bulldog every day in perfect elegant comfort !
Your Choice of 6 Gemstones

Size: Head is 5/8" wide (17mm)
Weight: N/A
Stunning Comfort ring with Gorgeous Bulldog Head, enhanced with Black Diamond eyes. Choose your favorite stone as the final touch.
Other Views
Click on photos for closeup images