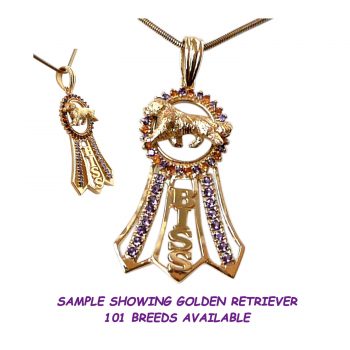 R

Scroll down for more views
Show off your Special Win !
AAA Grade Gemstones !!!

Call Kathy at 203-733-2793 or
EMAIL for photos showing YOUR breed.
Size: 1.5" x 1" x 1/4" deep
Weight: Approx.15.9 grams in 14K gold
Fabulous AAA Grade Amethyst and Citrines highlight your breed. A stunning declaration of your special win. Displayed with Golden Retriever.
Other Views
Click on photos for closeup images