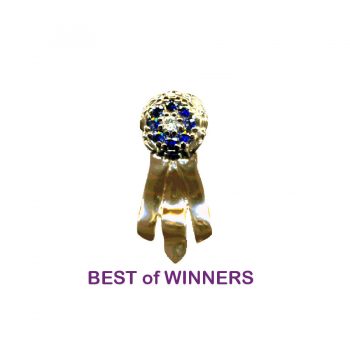 Scroll down for more views
Celebrate your BIG win !
Size: 1" LONG X 1/3" wide
Weight: Approx. 3.3 grams in 14K Gold
14K Gold in your choice of yellow, white, or rose with genuine Sapphires and a lovely center diaimond. Diamond is G color, VS1 and Sapphires are AAAA quality.
Other Views
Click on photos for closeup images