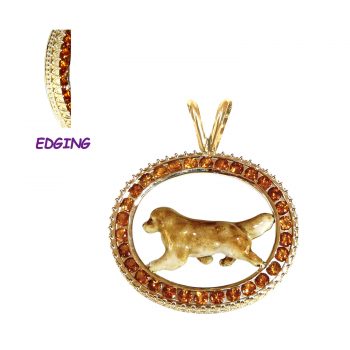 Scroll down for more views
A Golden piece to Treasure.
Yellow, White, or Rose Gold — Your choice !
Size: Approx. 1.3" x 1" x 1/4" deep
Weight: N/A
A gorgeous Golden that will light up every ensemble. AAA Quality gemstones are the perfect enhancement for the Golden. The filigree edging blazes with quality.
Other Views
Click on photos for closeup images